THICK, STRONG AND LONG HAIR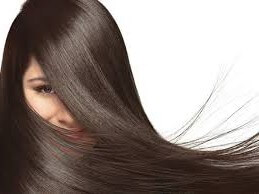 Hair and ladies are considered to be part and parcel for each other. Soft, shiny, thick, strong and long hair make an exemplary contribution to the beauty of ladies. Hair whether cut or in a shape of long pony, these look beautiful if these are looked after carefully. Thick, and long hair always attract everyone.
DIFFERENT TYPES OF HAIR
                 There are many types of hair depending on four factors    1. Food 2. climate 3. genetic factor 4. age 5. products used for hair
       Due to these factors, people have problems related to hair i.e. 1.thin hair 2. hair fall 3. Dandruff 4. Oily hair 5. Dry hair
These problems can be solved  using these methods
1.

 OIL MASSAGE
                      Oil is as important for hair thick, strong and long hair as food for you. Massage your hair with your fingers gently. Olive oil is suitable for dry hair and coconut oil for oily hair. Your hair can absorb oil to some extent. So don't put so much oil on your hair that can't be absorbed. You should keep oil on hair for two hours or a maximum overnight. The more time you have oil on your hair, the weaker your hair would be.
Hair massage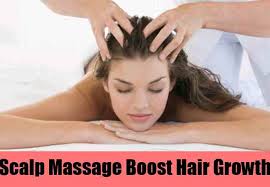 2.  COMBING HAIR
Comb your hair thrice a day. It helps to increase blood circulation. But avoid using a broken comb and don't comb your wet hair.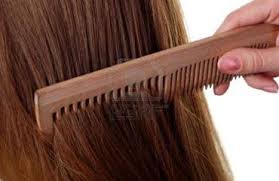 3.  NON STANDARD products
Don't use those products which are not suitable for your hair.
Follow these home remedies for hair problems.
FOR THIN HAIR
Thin hair is a great problem for many ladies. Apply coconut water on your scalp and hair roots gently. It will increase the volume of your hair.
FOR HAIR FALL
Don't use hot water for hair washing. Hot water creates dandruff and hair starts falling.
FOR OILY HAIR
                  Oily hair is a great problem. These are always thin and straight. And difficult to make hairstyles. Follow these instructions. 1. Don't use dual shampoo. 2. dry your hair from roots.3. making curls on your hair helps your hair to look thicker.
FOR DRY AND ROUGH HAIR
Extract oil from egg yolks and apply it on your scalp. It reduces dandruff and increases hair growth.
Castor oil, coconut oil, glassine, and vinegar. mix these, apply for 2 hours and wash hair. It is useful for removing split ends and Thick, strong and long hair can get.