Attraction Of Hands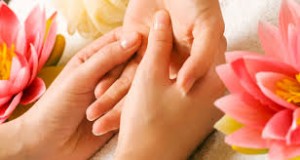 The attraction of hands and nails
                               Beautiful hands make someone's personality more attractive. These are the reflection of the civilized and well-mannered personality. Usually, ladies confines their beauty to their faces. They take hours decorating their faces but ignore their hands. It results as if you are a fairy but your hands do not match with your face. Rough and wrinkled hands and broken nails make situations embarrassing for you. To avoid this situation, hands and nails should be taken care of.
Beautiful and attractive hands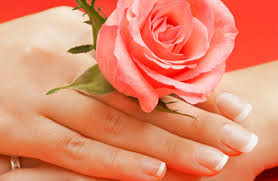 These steps should be taken to beautify your hands.
1_Use moisturizer or cold cream before washing our hands.
2_Use lemon as a scrubber twice a week.
3_Mix lemon juice rose water and glycerine of same weight in a bottle, use it after every dishwashing. It makes hands soft and neat. You will feel the difference.
4_After cleaning the kitchen or cutting the vegetables, there are stains on your nails and hands, use lemon as a scrubber. All stains will be removed.
5_In winter, hands become rough. Since there are no natural moisturizing glands on the back of hands, that's why you should massage your hands with a good moisturizer for soft skin.
6_Dip your hands in mildly hot water, it helps in removing Wrinkles and enhances blood circulation.
Rosewater  useful for hands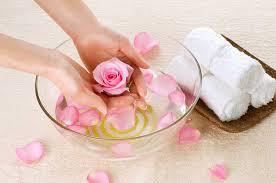 7_Mix 3 spoons of hydrogen peroxide with one spoon of ammonia, apply it on your hands with cotton, wash after 3 minutes, it makes hands neat.
8_One egg yolk, half cup almond oil,1 spoon rose water, juice of 1 lemon, mix them and apply it for soft hands.
9_ Clean and cut your nails in round shape.
 Beautify your hands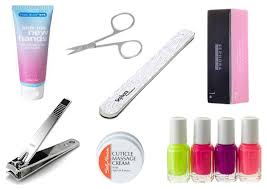 10_Use nail polishes to enhance the beauty of your hands.
11_Practice of manicure also makes hands more beautiful than ever. It is a part of the bridal makeover package. That's why brides' hands do match with their faces and they look beautiful.
Bride's attractive hands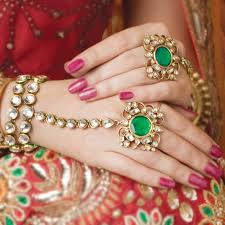 So, dear friends, you should just take care of your hands and enhance your beauty.